OUR COMMITMENT TO
A BRIGHTER TOMORROW
Earth needs our help. Single-use plastic is polluting the environment. Water resources are limited, and global temperatures are rising faster than ever.
We're chill about a lot of things, but this is not one of them.
That's why we are committing to making our packaging more sustainable, to help earth keep its chill.
There's no quick fix; we are on a journey that focuses on three key areas—packaging, water and climate—to help get us closer to a more chill tomorrow.
OUR PROMISE TO THE ENVIRONMENT GLOBALLY
These are Molson Coors Beverage Company goals. Target completion for all goals: 2016–2025
Ensure packaging is reusable, recyclable or compostable and that all plastic packaging is made from at least 30% recycled content.
We aim to send zero waste to landfills at 100% of our operations.
We grow Coors barley with 10% less water.
We brew our beer with 22% less water.
We aim to boost water availability in watersheds and restore 3.5 billion gallons of water.
We're cutting CO2 emissions by 50% in direct operations and 20% across our value chain.
WE'RE ON A MISSION TO ELIMINATE SINGLE USE PLASTIC FROM OUR PACKAGING
Our new plastic-free 6-packs will be available in select provinces starting in 2023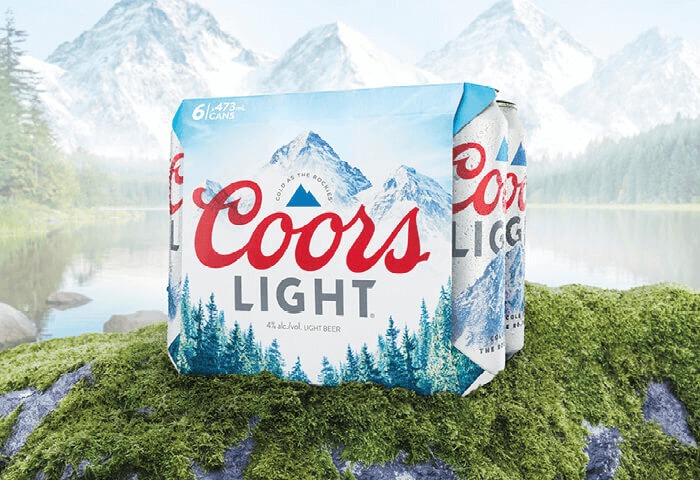 SUSTAINABILITY IS IN OUR DNA
In 1959, Bill Coors pioneered the two-piece recyclable aluminum can, a move that revolutionized the beverage industry.
While the economics didn't necessarily make sense because there was no American nationwide recycling system at the time, Coors spent nearly $10 million to develop recyclable cans and another $100,000 a month to produce them. Coors then actively encouraged other beverage companies to embrace the recyclable can.
In the early '70s, Coors introduced the first nationwide recycling program, Cash for Cans, which kicked off aluminum recycling in the US.
In 1990, the company became the first brewer to recycle more cans than it produced, when its recycling rate hit 107%.
We save 64 million pounds of new aluminum from being produced every year in the US by using recycled aluminum. That's enough to make 3.6 million bicycles—one for every person in Toronto and Calgary.
Since 2016, we've reduced our emissions from our operations by 16% and lowered our water usage by 21% in Canada.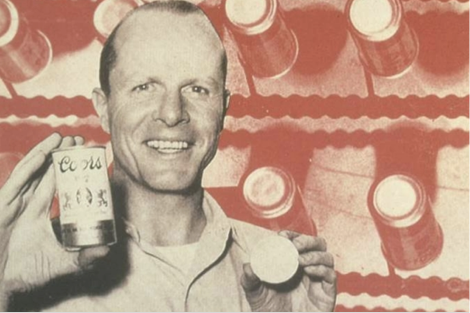 Bill Coors pioneered the recyclable can in the 1950s.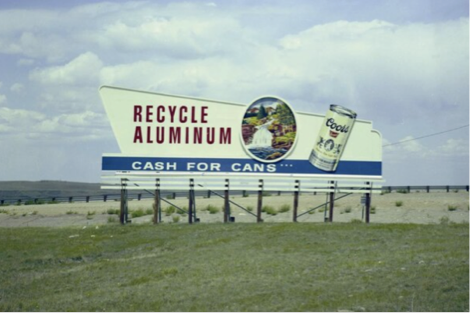 A Coors billboard encouraging consumers to recycle in the 1970's.