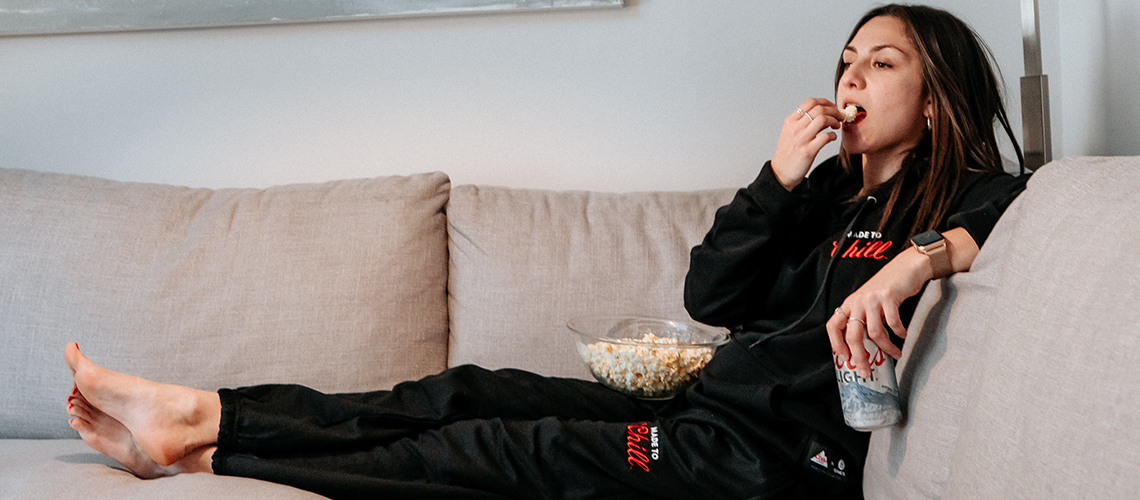 While Canadians are internationally known as being some of the 'nicest' folks around, what we've learned as many of us have been staying home these last 6 months is that we are also very chill. And while we can all agree that 2020 has led to a lot of change - the way we work, live, and approach the world - if there's one thing that hasn't changed, it's our need to chill.
So whether you're still working from home, heading back to the office or just chilling watching your fave show, Coors Light is to helping level up your chill and make positive change in your community with something we like to call #ChillForChange.
In partnership with notable apparel producer TEAMLTD, we've created the ultimate loungewear collection that is specially designed for maximum comfort and maximum chill. The best part - we'll donate 100% of the proceeds of all chill wear purchased to select Canadian charitable organizations of the purchaser's choice! You can pick your gear and pick a charity as you check out. As we enter into the season of giving thanks, kicking back and giving back has never been easier or more chill!
From matching sweats to hats, Canadians have access to the ultimate loungewear line to sport while we are still chilling this fall, and helping make change has never been easier.
You can check out the collection and purchase your chill gear HERE. And you can check out the list of charitable organizations that Canadians can choose from below.
NATIONAL
Egale is Canada's leading organization for LGBTQI2S people and issues. They improve and save lives through research, education, awareness, and by advocating for human rights and equality in Canada and around the world. Their work helps create societies and systems that reflect the universal truth that all persons are equal and none is other.
Led by The Canadian Council of Business Leaders Against Anti-Black Systemic Racism, The BlackNorth Initiative is on a mission to end anti-Black systemic racism throughout all aspects of life by utilizing a business first mindset. They believe that if corporate Canada can boldly take on the challenge to add gender diversity to Canadian boardrooms and executive suites by declaring policies, setting specific targets, and holding itself accountable, it can do the same work to create better representation for Black Canadians.
The Nature Conservancy of Canada
The Nature Conservancy of Canada (NCC) is the nation's leading not-for-profit, private land conservation organization, working to protect our most important natural areas and the plants and animals they sustain. Since 1962, NCC and its partners have helped to protect 14 million hectares (35 million acres), coast to coast to coast. By investing in conservation, we are ensuring that our natural world remains a home for wildlife, a haven for recreation and a vital resource that cleans the air we breathe and the water we drink. Through strong partnerships NCC works to safeguard our natural areas so that our children and grandchildren will have the chance to enjoy them. To learn more, visit: natureconservancy.ca.
BC
The Nature Trust of British Columbia took on the daunting task of protecting the natural riches of the province by building a treasury of wild natural areas to conserve iconic and important species at risk. The Nature Trust is now a leading non-profit land conservation organization in BC.
QUEBEC
The Food Banks of Quebec (FBQ) network was created more than 30 years ago. With its 19 Moisson members and 13 Associate members throughout Quebec, the some 1,200 community organizations involved respond to more than 1.9 million requests for food assistance a month. The FBQ network allows resources, expertise and information to be pooled in order to better serve the needs of vulnerable people across the province in a fair and equitable manner.